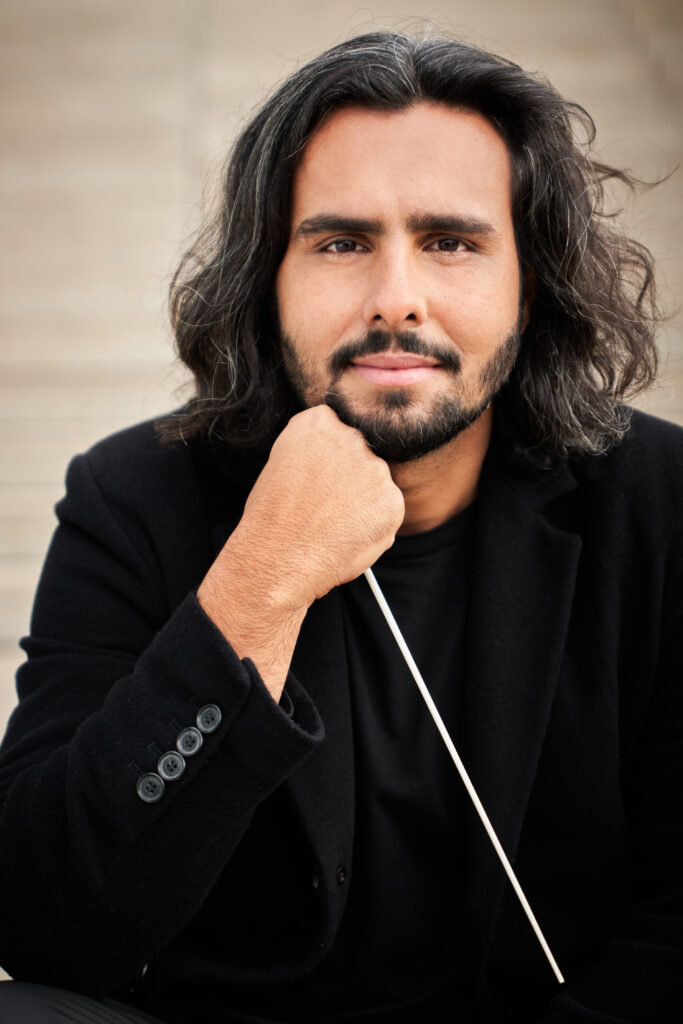 "The (almost always sold-out) performances are of a fascinating intensity as conductor Marcelo Falcão and his musicians succeed something wonderful: they create a magic zone between film and audience" – Die Zeit.
Marcelo Falcão is an orchestra conductor and arranger. Music director and chief conductor of the Babylon Orchester Berlin between 2019 and 2020, the house orchestra of the historical Babylon Cinema in Berlin, he has conducted numerous silent movie performances of classics of the golden era, like Metropolis, Nosferatu and Battleship Potemkin. Highlights include the German premiere of the restored version of the silent movie New Babylon with original music by Shostakovich, tribute concerts to Ennio Morricone and Nino Rota, and the premiere of a new score for the 100 years jubilee of The Cabinet of Dr. Caligari. In 2023 he will make his debut at the Opera House Theatro São Pedro, in São Paulo, performing The Kid, by Charles Chaplin and in France he will be presenting Metropolis with the Magic of Music Orchestra.
He won the 2nd prize at the conducting competition of the Ópera de Bauge, in France. In summer 2021, he took part at Taschenopernfestival in Salzburg, where he conducted performances of the opera "The Kiss" by Wolfgang Mitterer. He has conducted the Ateliê Contemporâneo ensemble in São Paulo in performances of Pierrot Lunaire in Portuguese. He was a scholarship holder at the renowned Festival de Campos de Jordão in São Paulo and has conducted orchestras such as the Minas Gerais Philharmonic Orchestra, Russian National Orchestra, Georgian National Philharmonic Orchestra, Saint-Petersburg Youth Orchestra, Argovia Philharmonic, Orquestra Sinfônica da USP, MÀV Budapest Orchestra and ensembles such as Ensemble NAMES Salzburg and Divertimento Ensemble.
He studied double bass and composition in Rio de Janeiro, and holds a bachelor's degree in Musicology and Art History from the Humboldt Universität in Berlin. He has specialized in contemporary music conducting in Switzerland with Arturo Tamayo and has also been mentored by Sandro Gorli and Peter Rundel. He earned a scholarship for master's studies in orchestral conducting David Jones' class at the Royal Welsh College of Music and Drama, where he was awarded a merit.